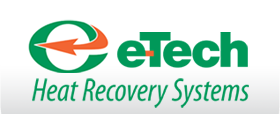 E-Tech Is Compliant with the Latest EPA Requirements.
The Clean Air Act requires The Environmental Protection Agency (EPA) to regulate emissions of toxic air pollutants from a published list of industrial sources referred to as "source categories." As required under the Act, EPA has developed a list of source categories that must meet control technology requirements for these toxic air pollutants.
MACT stands for Maximum Achievable Control Technology and requires certain mostly industrial boilers meet emissions standards defined by the EPA. In particular, coal fired boilers will need to switch to natural gas (NG) starting in 2016.
EPA estimates 14,000 boilers of 1.5 million boilers in the US would be covered and include those at refineries, chemical plants institutions, and others. Of these, 1650 of these primarily fired by coal and oil will be required to meet specific emission limits leading to considerations of switching to NG or NG-fired combined heat and power (CHP).
One method of lowering emissions to meet certain MACT requirements is to add heat recovery equipment either through standard economizers, condensing economizers or hybrid units involving characteristics of both of these (an E-Tech ThermoCharger® is an example of this hybrid design). It is with this facet of meeting MACT that E-Tech may be helpful in assisting non-compliant boiler rooms with their efforts. To see if E-Tech may help, contact us or any of our nationwide representatives.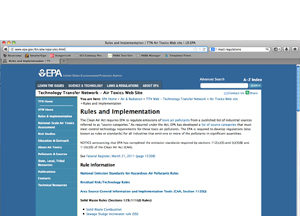 View the most up-to-date EPA regulations from their source. (This link will open in a new window.)
OUR COMMITMENT

At E-Tech, we've been engineering precise custom solutions for our customers' waste heat recovery needs since 1976, producing literally thousands of designs for virtually every type of application.
Whether you purchase a single component or a complete system, your E-Tech waste heat recovery equipment will meet your needs effectively and reliably for years to come.
CONTACT US
E-Tech, Inc.
9820 E. 41st Street, Suite 102
Tulsa, Oklahoma 74146
Phone :: 918-665-1930
Fax :: 918-665-1935
Email :: [email protected]